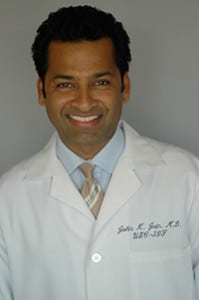 Dr John Jain
Medical Director
Our industry leading Donor Egg Bank is run by Dr. Jain, who is truly an expert in the field of egg donation. He completed his training in the Division of Reproductive Endocrinology and Infertility at the University of Southern California, the location of the first successful egg donation cycle in 1987. He remained at USC for almost a decade as a tenured professor of Obstetrics and Gynecology during which time he published a landmark article in the Journal of the American Medical Association on egg donation in women over fifty years of age. More significantly, he helped pioneer the next generation of egg donation using frozen donor eggs. He was also instrumental in creating one of the first frozen donor egg banks in the world.
Dr Jain practices at Santa Monica Fertility, a clinic that consistently achieves an industry leading 70% success rate of live birth when using donor eggs for IVF. After joining the Pinnacle Fertility network in 2020, he applied his skills, experience and expertise to launch Pinnacle Egg Bank in order to provide the absolute best outcomes and care possible to both the egg donors and intended parents securing donor eggs.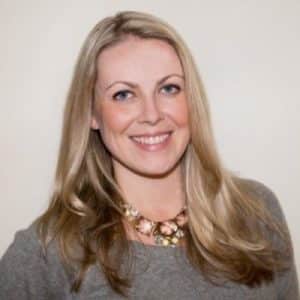 Sarah Bry
Director of Third-Party Services
Sarah Bry is the Director of Third-Party Services for Pinnacle Fertility. She oversees the business operations of the national egg bank, fresh egg donor program, and the surrogacy agency. Her dedication to customer service and patient satisfaction has defined her career and Sarah's professional ambition is to play a critical role in growing the Pinnacle Fertility network without sacrificing the patient experience. Sarah can draw on her previous experience as the Practice Leader of Santa Monica Fertility, with an emphasis on managing the internal third-party reproduction programs. During her tenure, Sarah improved organizational processes that assisted in increasing patient access to high quality donors and surrogates.
Sarah is an active member of ASRM, WHA (Women in Healthcare Administration) and holds a Master's of Hospital Administration from West Coast University. During her spare time, she can be found collecting cookbooks, growing her own vegetables in the garden and rescuing the occasional Chihuahua. Sarah enjoys traveling with her family and is the proud mother of a son and daughter.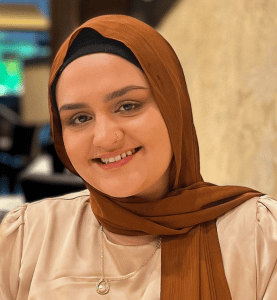 Khadija Alsup
Egg Donor Coordinator
Khadija is an Egg Donor Coordinator who works closely with donors to walk them through the donation cycle. Reproductive health and fertility have always been a passion for her, long before she entered the field four years ago. Outside of work, she enjoys hiking, taking pictures of nature, and spending time with her family.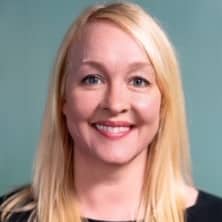 Corby Barnes
Fresh Donor Program Manager
Corby Barnes has worked in Reproductive Health field for 14 years. She recently joined the Pinnacle team as the Fresh Donor Program manager. She worked many years as a donor matching coordinator, having helped more than 2000 recipient families match with an egg donor. Her many years of experience have enabled her assist patients through the fertility journey with a broad knowledge base while remaining empathetic and compassionate.
She recently moved to a coastal town where she enjoys beach combing and hiking.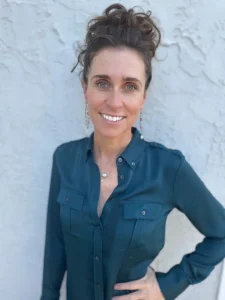 Jesse Bry
Manager of Donor Intake
Jesse is a Manager of Donor Intake and she loves being a part of the Pinnacle Egg Bank team! Her favorite part of her job is connecting with prospective donors. Taking time to discuss the process and to get to know the amazing women who are considering egg donation are both interesting and rewarding. In her spare time, she likes playing tennis, traveling, playing the piano, and spending time with her family.
Sabina Kumar
Egg Donor Coordinator
Sabina is one of our egg donor coordinators. She works closely with donors, supporting them through the screening process and donation cycle.  She loves being able to help intended parents create the families they have always wanted. In her spare time, she enjoys writing, cooking, and spending time with her cats.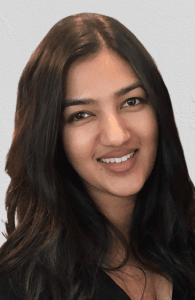 Shefalee Nandwana
Manager of Client Relations
Shefalee oversees our Frozen Egg Donor Program and helps expand our network by bringing on new clinic affiliations. She truly enjoys helping intended parents navigate through the complexities of the fertility journey to meet their family goals. Believing everyone should have the option to build a family, she finds deep meaning in her work.
Shefalee is a Southern California native and attended UCLA, and she is also a professional, classically trained Kathak dancer. Her thirst for travel has taken her around the world exploring new cities, cultures, and cuisines, and you can often find her in the kitchen perfecting her latest recipe.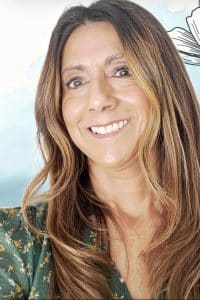 Melanie Palmer
Manager, Affiliate Growth and Strategy
As part of Pinnacle Fertility Inc., Melanie engages clinics and manages relationships while identifying opportunities for growth. She is focused on developing and implementing strategic processes that benefit all parties involved and is passionate about helping others succeed through sharing knowledge and resources.
Melanie has a BS degree in Biomedical Science – Genetics, from the UCSB and possesses over 10 years of experience in fertility. Her previous roles included Embryologist, Donor Coordinator (intake and matching) and finally Client Development.
Her hobbies include cooking, gardening, reading, exercising, and travel. She has two adult children (off the payroll), two dogs; a Lab (12), and a Chessie (1) that take up her time and make her life complete. Together, with her husband, they often hike in the Colorado mountains.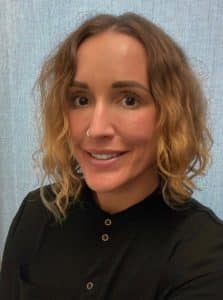 Michelle Scott
Client Relations, Egg Donor Program
After graduating with a bachelor's in business administration from The University of Memphis in 2009, Michelle relocated to Portland, OR. She began her career in fertility in 2012.She has held various leadership roles at ORM Fertility (formerly Oregon Reproductive Medicine) – most recently working as the Director of Operations.
Michelle is excited to be joining the Egg Donor Program at Pinnacle. She is passionate about helping couples and individuals in their journey to grow their family. She is elated to be continuing her efforts, and applying her experience in reproductive healthcare operations. Her personal life consists of hiking, biking, hot yoga, Bikram, HIIT pilates, live music, learning, spending time with good company, watching crime documentaries, puzzles, and various selfcare regiments/activities.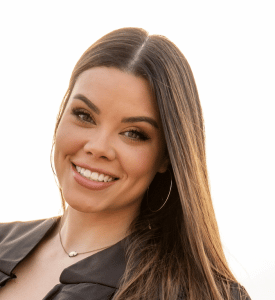 Vanessa Seaman
Egg Donor Coordinator
Vanessa is one of our egg donor coordinators at Pinnacle Fertility. Her favorite part of the job is getting to know the women who are considering blessing a family through egg donation. She has been working in the reproductive healthcare field since 2017, and loves helping parents create the families they have always dreamed of. In her free time, she enjoys, cooking, working out, spending time with family and friends, and traveling.